Christmas is fast approaching which, while exciting, means we are creeping towards another event, the last week of term. "But isn't that the best day?" I often hear people cry. Not when you are a teacher. Don't get me wrong, the last week can be fun, exciting and all of the things it was as a student. However, there are also a number of things to consider:
Teacher's are exhausted by the end of term.
The teacher doesn't begin and end the term the same way. There is no 'winding down'. Often in teaching, a large amount of work accumulates at the end of term. There are end of term assessments, marking large quantities of books and finishing schemes of work. By the end of term, teachers often look and feel like they've been hit by a bus.
Children immediately expect 'fun stuff'
Whether it's quizzes, creative, fuddles or films (that you've watched at the end of every term) it all takes preparation and worst of all, tidying! A teacher once recalled a time where she allowed her year 7 class a party then ended up missing the work Christmas dinner due to the two hours of unpeeling squished Doritoes out of her carpet.
Sometimes there is still work left to do.
I know. Bah humbug. But in certain year groups, often due to illness, coursework and exams there isn't the time to end the last week in videos and cake. Sometimes there is work left to be finished. Therein lies the teacher's dilemma: Do you let the work roll over until next term (when it's highly likely that you'll have to re-teach the content and you have no holiday time to mark) or become the least popular person in the school and break up their DVD schedule with 'real work'?
With this in mind, we've come up with our last week of term survival guide.
Create a 'lap-book'. This is a nifty little trick that allows the students to do the work and you a guilt free couple of lessons. The lapbook is an incredibly useful tool for students as it allows them to consolidate their learning (and works in both primary and secondary). Students get to be creative and also show what they've learned this term.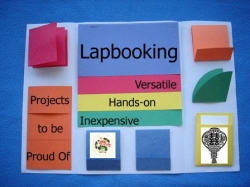 This is easier in Primary than secondary but try to hang on to the routines and structures you've used all year. Kids can have fun in their lessons but you don't want them to think that anything goes. Keeping the same rules (phones away, seated, planners out etc.) will ensure the behaviour doesn't slip.
Use the time wisely. IF you find yourself giving way to independent, creative lessons then try and mark a book or two. I'm not suggesting trying to wrap everything up before the holidays as that can cause it's own problems, but taking multiple sets of books home for Christmas may leave you a little unpopular.
Try and get into the spirit of it. The last day of term marks the beginning of your holiday. Surely that is something worth celebrating. Extreme fatigue may put the kibosh on any extreme excitement but try and make time to speak to colleagues, make plans and generally embrace the holiday spirit. It'll help you to forget the pile of marking you've yet to do…
Don't 'go crazy' on games and resources. In my first year of teaching, at the end of every term I bought gifts, made certificates, conducted an awards ceremony threw parties and wrote each student individual cards. Aside from being exhausting (and expensive), my form expected this for the next six years! Do yourself a favour and try to pick one nice task to do for them. I now arrange a small fuddle in which each student brings some food in. It's easily coordinated, fun and takes no extra effort from you. Or you could plan a secret Santa or award ceremony where the kids reward each other. These are activities that the kids will love that take little organising from your part at all.
We wish you a stress-free last week and a fantastic Christmas!
Do you have any end of term tips? Join the conversation @clairessupply page #endoftermtips . We'd love to hear from you!